You have heard about ZuluTrade, but you would like to find out more about it, what it is and is there anything for you? Well, let's see what benefits you if you chose to invest your money at ZuluTrade.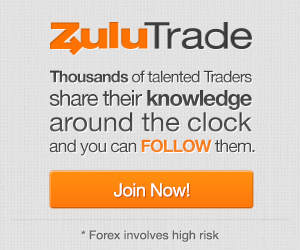 "
First of all, getting your investment to be productive is very possible and likely. Given that you have some knowledge about trading on forex, of course. It is not simply betting on whether your team wins today or not. There are no favorites in Forex in broad meaning, so training is more than recommended, it's required actually. Some traders will tell you that first month might even get you to a negative balance, but everyone whom you might ask will assure you that with time, their turnaround became positive. That is, if you ask someone serious who puts effort to what they do.
Now for Zulu itself, let's first say that it isn't something that you need to learn about for years or months before you start proving your investment right. Also, it is very good thing for beginners as you don't have to invest much money at the beginning (nor at the later stages if that's not your thing) with ZuluTrade. The fact that ZuluTrade works in a way as a social network, you won't be alone here. Not just that, you don't even have to trade alone. The option of autotrading, you can follow someone who's trading you like, and you can copy what they do. In the meantime, you can open yourself a demo account and practice your own trades, while you follow someone more experienced, and by follow here it means do what they do in the real time. More or less, with a couple of clicks, you pick a winner and do automatically do what he/she does. Now, the tricky part when you want to chose someone is that ZuluTrade works as a social network, and the shady side of it is that anyone can appear and introduce themselves as professional traders. The fact that you as a beginner can participate in the social network is a sword with two sides; so can others. There comes your real life strategy of analyzing people and picking people you trust.
People can leave comments about others and you can use that as reference for somebody. So you can see who is trusted, and who is not. However, somebody can get negative comments for some non-justified reasons. So, as everywhere, be careful.
ZuluTrade used to be pure forex social network, but in 2015, the company introduced binary options. You can track and copy-paste professionals and more experienced traders in either, forex and binary options.
There are more than ten thousand people you can copy on Zulu trade. You can narrow your searches through Zulu's filters, for example you can list only people who have more than two years of experience and who trade with their money, not demo account, and who have a high success rate.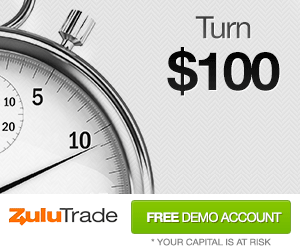 "
There is also a performance table of traders where you can see how which trader has performed.
Some reviews showed that a trader managed to be enlisted top five, have some followers gathered around him, and in short time he/she would lose big-time and disappear from the top performers list. That gives you a glimpse of what can happen. You want to rather be the one who successfully follows, than the one who makes top of the table, and suffer a huge loss later.
The benefits of Zulu being a social network is that there are many options for following traders and analyzing their behavior. Zulu created option of following the users on your list. You can monitor what they do, and then decide based on your findings, whom you want to follow. You can see what others have made of their lists, and you can also share yours.
If you heard anything that might concern you about who are those who you follow, that might be some old news. Since 2014 Zulu has had made a security step forward, as it introduced a system where there can be only a thousand best traders followed. That is for the residents of EU. To make it top 1000, you need to have less than 30% of drawdown, 3 pips or more per each trade profit, and to have had signal sent for the last 12 weeks. These categories represent your seriousness and provide trust for followers. Therefore, if you are from EU, you can be sure that the one you follow is doing the right things. That doesn't mean that those people can't make a mistake, but you are sure that they are here for their own benefits.
This brings more to the game as it encourages traders to make top 1000, and they show more effort to represent themselves worthy.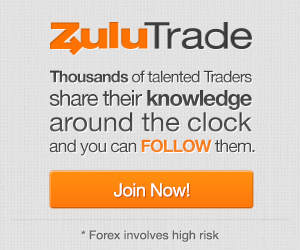 "
Mobile apps
You can get yourself an app for iOS or Android run mobile devices (phone, tablet), so you can see how your account lives and moves. You can use it to close down trades when you want to manually, if you get an email that the one you have followed started placing crazy calls on impossible trades. You can shut them down anyplace, anytime with your mobile device.
More social networking
You can interconnect your Zulu account with Facebook and Twitter, but basically, it only shows to your non-trading "friends" about your trading moves. You have Zulu for that. However, should you feel any need to interconnect with the two most popular social networks, you can. It is, though, a free advertisement for Zulu itself, and since there is no bonus for you in that, I don't know. Maybe, actually, that might be a way to make your Facebook friends start following you as a trader, who knows what the future brings.