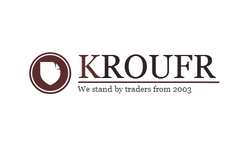 InstaForex announces suspension of cooperation with KROUFR.
Such a decision was due to fundamentally different views on the fulfillment of the Public Offer Agreement in the aspects not regulated by the existing legislation and therefore allowing different opinions. The suspension of KROUFR membership will give time to form a single position on the issue of fulfillment of all clauses of the Agreement that is considered by the Commission as the base of legal relationship regulation with clients in case a company becomes its member.
Currently, InstaForex still successfully cooperates with the Non-Governmental Civil Rights Organization Russian Financial Consumers Protection Union (FinPotrebSouz) what enables every client to send a claim to the company for consideration of FinPotrebSouz' experts and to settle the claim through their intermediary.